IRANIAN CLASSICAL GUITARIST LILY AFSHAR IN CONCERT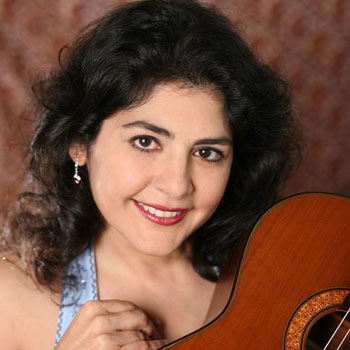 Reno, Nevada - Friday, October 14, 2016, 6:00pm
At Mathewson-IGT Knowledge Center, Wells Fargo Auditorium, University of Nevada-Reno



$20.00, Friday October 14, 6:00pm, Wells Fargo Aud.
Buy Tickets for Lily Afshar Concert in Reno or call 1-800-838-3006

Palo Alto, California - Saturday, October 15, 7:00pm
SF Bay Classical Guitar Festival & Competition
At First Lutheran Church, 600 Homer Ave., Palo Alto, California
• Click for:
• Festival Schedule
• Classical Guitar Competition Rules and Registration
• Masterclass Registration



$20.00, Saturday, Oct. 15, 7:00pm, First Lutheran
Buy Tickets for Lily Afshar Concert in Palo Alto or call 1-800-838-3006
Lily Afshar is a virtuosa who brings passion to her performance. Her unique life story finds expression in her art. She is the only classical guitarist in the world who blends excellent formal training in the United States and Europe with the rich cultural heritage of Persia to bring audiences an extraordinary musical experience. The first woman to receive a doctoral degree in Classical Guitar, Lily Afshar directs the Classical guitar program at the University of Memphis.
"One of the world's foremost classical guitarists." - Public Radio International
"Remarkable, impeccable." - The Washington Post

SF Bay Classical Guitar Festival & Competition 2016
Palo Alto, California
Saturday, October 15, 12pm to 9pm
Larry Aynesmith, Artistic Director
Matthew Fish, Competition Director

• At First Lutheran Church, 600 Homer Ave., Palo Alto, CA
• Masterclass with Lily Afshar
• Adult and Youth Classical Guitar Competitions
• Featuring Concerts by Lily Afshar and Matthew Fish

MATTHEW FISH
Free Concert, Donations Requested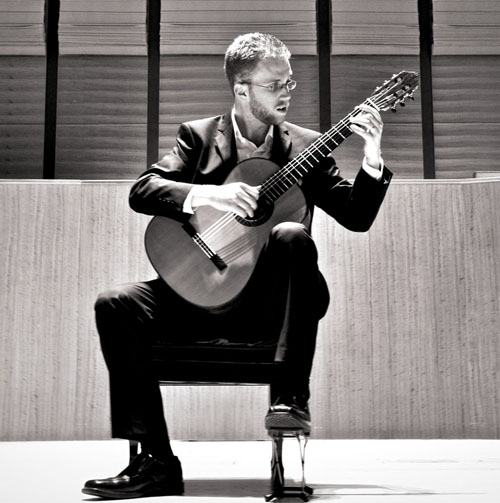 SEE MORE FORTHCOMING EVENTS AT RIGHT
* * *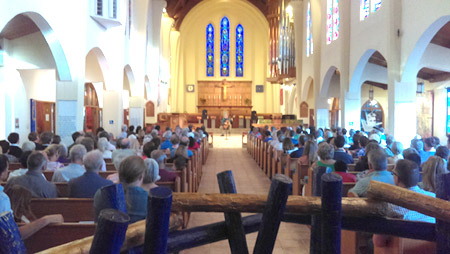 Andrew York performs to a full house at SNGF 2016
The Sierra Nevada Guitar Festival 2016 was a great success!
Featured guest artist Andrew York performed one of the most transcendent, aesthetically pleasing and artistically moving concerts in the history of our festival. DuoSF and Larry Aynesmith also performed well received concerts with thunderous applause and standing ovations. Attendance was above 300 or close to 300 for all concerts. Students were lucky to learn from Andrew York in workshops and masterclasses. The Adult and Youth Classical Guitar Competitions had a high level of artistry.