2018 SIERRA NEVADA CLASSICAL GUITAR
FESTIVAL & COMPETITION, July 19-20
Trinity Episcopal Cathedral, 200 Island Ave., Reno, Nevada
FREE Concerts, Donations Requested!
Music Education Workshops July 21-22

Classical Guitar Competitions, $650 top prize
Competitors must register, see info:

Adult Competition July 19-20, Info, Rules and Registration:
2018 SIERRA NEVADA CLASSICAL GUITAR ADULT COMPETITION

Youth Competition July 19, Info, Rules and Registration:
2018 SIERRA NEVADA CLASSICAL GUITAR YOUTH COMPETITION

Featured Guest Artists and Concerts:
Vasil Chekardzhikov and Triada Trio

Thursday July 19, 7:00pm, Trinity Episcopal, Reno
VASIL CHEKARDZHIKOV of Triada Trio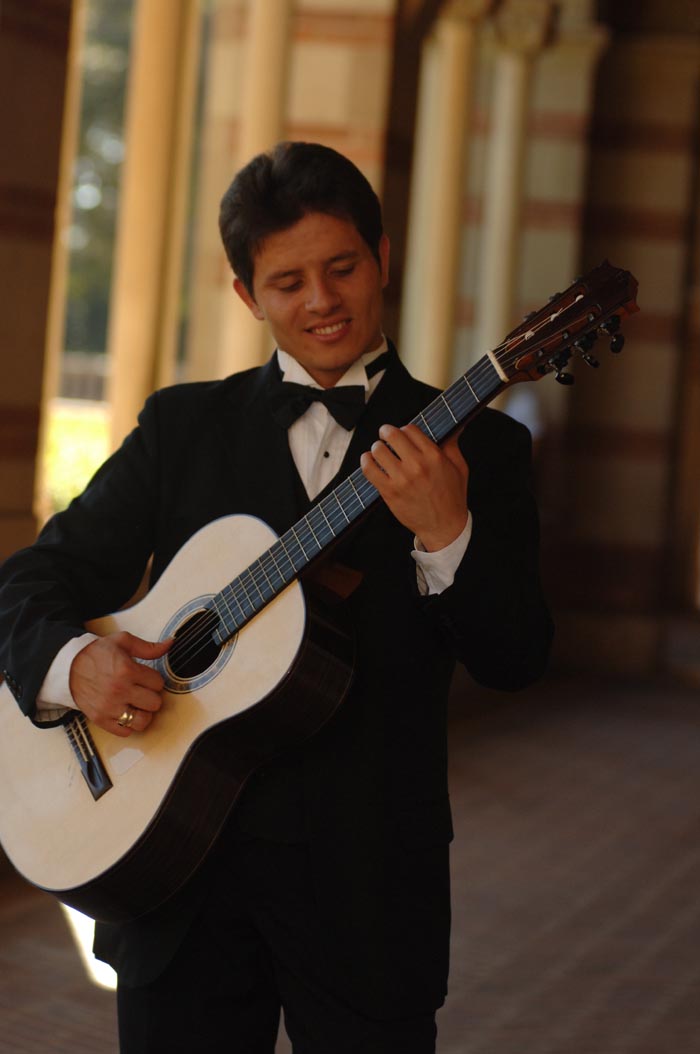 1st Prize Winner of the 2011 Sierra Nevada Classical Guitar Competition and renowned Classical Guitar educator performs magnificent interpretations of works by Bach, Brouwer, Torroba, and duos and trios with students from Mr. Chekardzhikov's studio.
Friday July 20, 12:00pm, Trinity Episcopal, Reno
TRIADA TRIO


Triada Trio with the three brothers Chekardzhikov from Bulgaria always delivers virtuosity, inventive programs, and fun! Triada Trio is one of the best received acts ever presented by Classical Gala West and we welcome them back after a too long hiatus!
www.triadatrio.com

CLASSICAL GUITAR COMPETITION FINALS
Youth Competition - Thursday, July 19, 3:00pm, Trinity Episcopal, Reno
Adult Competition - Friday July 20, 1:30pm, Trinity Episcopal, Reno
Always an exciting event, the public is invited to watch the four finalists of our internationally recognized competition perform and compete for 2018 awards.
Saturday/Sunday July 21-22
Classical Guitar Masterclasses and Workshops tba

Pre-Festival Artown Classical Guitar Concert
• Sunday July 8, 3:30pm, St. John's Presbyterian, 1070 W. Plumb Lane, Reno
CHRISTOPHER MANN


Christopher Mann is 1st prize winner of the 2017 SF Bay Classical Guitar Competition. His playing has been described as "poetic" and "jaw-dropping." Mr. Mann has performed in Europe and the United States. He earned his performance degrees from the Berlin University of the Arts and the University of Music Franz Liszt in Weimar. He is president of the South Bay Guitar Society.
Thursday July 12, 6-8pm
Classical Music Open Mic
Sponsored by Sierra Nevada Guitar Festival
Swill Coffee and Wine
3366 Lakeside Ct., Reno

Pre-Festival Noontime Concert
Pipes On The River Music Series
• Friday June 15, 12:00pm, Trinity Episcopal, Reno
LARRY AYNESMITH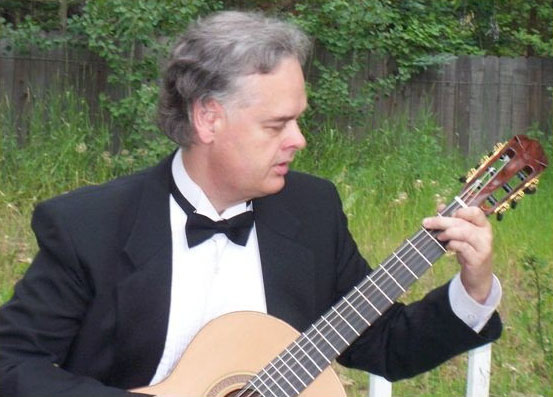 Classical Guitarist and Nevada Artist Fellowship Honoree.
"Larry, you may use my quote. You play very well."
– Amalia Ramirez, Director of Ramirez Guitars, Spain
www.larryguitar.com
* * *
Classical Gala West, Sierra Nevada Guitar Festival, SF Bay Guitar Festival - www.cgwest.org
Larry Aynesmith, Artistic Director - www.larryguitar.com

* * *
(c) 2018 Classical Gala West
music@cgwest.org
P.O. Box 6083, Incline Village, NV 89451